Staff and Board
StreetsblogMASS is a Boston-based non-profit under the fiscal sponsorship of the Conservation Law Foundation, with major financial support from the Barr Foundation, the Helen and William Mazer Foundation, the Conine Family Foundation, the Lawrence and Lillian Solomon Foundation, and readers like you.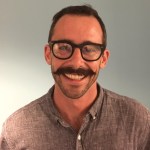 Christian MilNeil, Editor
Office: 857-263-3209
Mobile/Signal: 207-310-0728
Email: christian@streetsblog.org
We accept pitches from freelancers; send your ideas to christian@streetsblog.org.
Board of Directors
Che Anderson
Steven Bercu
*Alice Brown
*Tony Dutzik
Lisa Jacobson
Brendan Kearney
Ashli Molina
Stacy Thompson
Charlie Ticotsky
*Adam Vaccaro
*Alexis Walls
* indicates members of the StreetsblogMASS editorial board.