MBTA
Gov. Healey's Job #1 for the T: Better Union Contracts
10:11 AM EST on January 23, 2023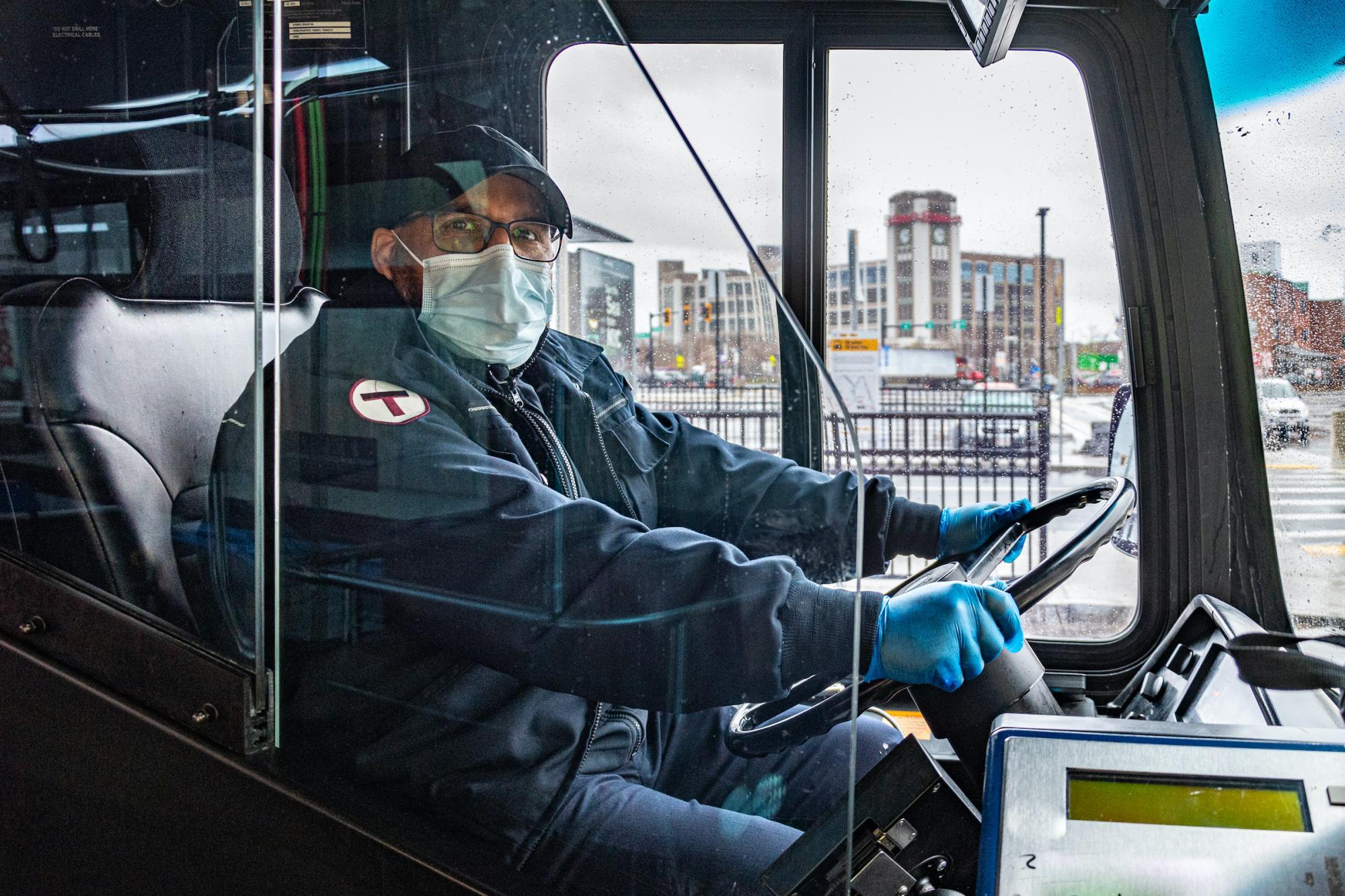 For several years now, one of the MBTA's most fundamental challenges has been the severe shortage of workers the agency has on hand to keep its sprawling, aging system running.
"The combination of overworked staff and aging assets has resulted in the organization being overwhelmed, chronic fatigue for key positions in the agency, lack of resources for training and supervision, and leadership priorities that emphasize meeting capital project demands above passenger operations, preventative maintenance, and even safety," wrote agents for the Federal Transit Administration (FTA) in a scathing report this August.
The problem is serious enough that Governor Maura Healey promised to tackle it in her inaugural address earlier this month.
"We know the MBTA is woefully understaffed — and we know that lack of staffing has had grave consequences," said Gov. Healey. "My first budget will include funding to hire 1,000 additional workers focused on the operation of the MBTA within the first year of our administration."
An old promise, a new administration
Ironically, Gov. Healey's promise to fully staff the MBTA is strikingly similar to an unfulfilled commitment made three years ago, during her predecessor's administration.
In 2019, three years before the federal government swept in to demand changes to the T's operations, the T's management heard strikingly similar warnings from another panel of safety experts that the agency commissioned in 2019, after an extremely disruptive derailment on the Red Line.
That 2019 "safety review panel" included Ray LaHood, the former U.S. Secretary of Transportation; Carolyn Flowers, a former FTA administrator, and Carmen Bianco, the former president of New York City Transit.
Their report, issued in December 2019, warned that "staff cutting has resulted in the inability to accomplish required maintenance and inspections, or has hampered work keeping legacy system assets fully functional. Staff repeatedly shared their frustration with the cost-cutting process and the inability to acquire new positions as needed to accomplish the task at hand."
In the wake of that indictment, the T did make some efforts to increase staffing in its safety and maintenance departments.
Governor Baker's administration authorized funding for 724 new positions – many of which were focused on safety-related departments, like maintenance and inspections. If those positions had ever been filled, it would have represented a 12 percent increase in the agency's workforce of over 6,000 people.

But an initial blitz of hiring in early 2020 fizzled out during the pandemic, when the Baker administration threatened yet another round of massive budget cuts.
In the years since then, the T's hiring efforts have barely kept pace with the number of workers who have quit or retired.
According to a January 19 presentation to the T's board of directors, the T's total workforce has only seen a net gain of 25 employees since July 1, 2020.
Stingy labor deals can't compete for in-demand workers
The worker shortage is especially pronounced in the T's bus operations, which provide a useful case study in the T's hiring struggles.
If it were fully staffed, the T would have 1,862 bus drivers.
But as of last week, the T only had 1,512 bus drivers on its payroll, and 350 vacancies. In other words, roughly one in four bus operator positions at the MTBA is currently vacant.
This has been a problem since the end of 2021, when the T had to roll out a wide-ranging slate of bus service cuts because it did not have enough drivers to meet schedules.
In the year since then, the T has mounted aggressive recruitment campaigns, rolled out training programs to help new hires get their commercial driver's licenses, and offered large bonuses for new hires. But it's all had little effect – in fact, the T appears to be losing  bus drivers faster than it can hire them.
MBTA workforce data suggest that established employees are quitting or retiring this year at a higher rate, compared to previous years.
One possible reason for that: a pending arbitration ruling for the T's pension plan would, if implemented, penalize workers who retire before age 65.
That arbitration ruling hasn't yet taken effect, but the threat of it might be creating an incentive for some middle-aged workers to retire now, before it does.
Under the terms of a 2016 labor deal negotiated by Governor Baker's administration, entry-level bus drivers at the T earn just $22.21 per hour – a wage that can't compete with other commercial driving jobs in the Boston area.
Entry-level bus drivers at the T are also subject to other conditions that make the job relatively unattractive. For instance, they're typically limited to 30-hour work weeks, which further reduces their paychecks.
And they're expected to work inconvenient "split shift" workdays, which involve working several hours in the morning, taking a few hours off in the middle of the day, then returning to work for the balance of their shift in the evening.
Earlier this week, StreetsblogMASS reached out to Carmen's Union President Jim Evers to ask if the new Governor's administration had reached out to re-negotiate its contracts to offer better wages, working conditions, or other benefits to entry-level employees.
Evers only offered off-the-record information, and directed our questions to 617 Media Group, the union's public relations firm.
In the week since then, 617 Media Group has not responded to multiple calls and email messages.
An MBTA spokesperson told StreetsblogMASS that "the MBTA does not discuss matters related to collective bargaining publicly."
Stay in touch
Sign up for our free newsletter