MBTA
MBTA Board Updates: Bus Projects Make a Comeback
11:50 PM EDT on October 24, 2023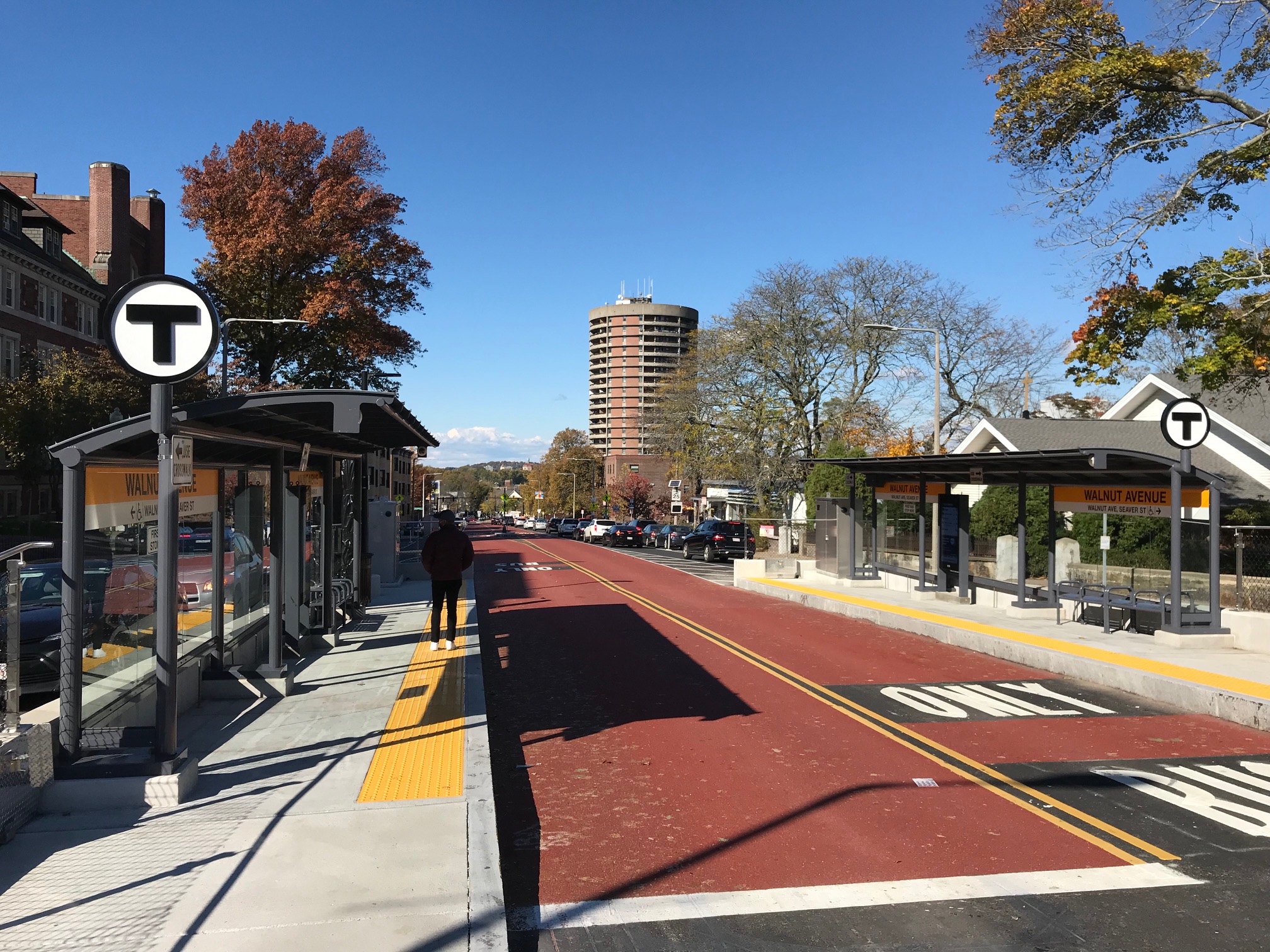 Tuesday's MBTA board of directors meeting ran five minutes longer than the new Scorsese movie. Predictably, there was considerable discussion about the MBTA's ongoing track problems, like the recent discovery of improperly installed track on the new Green Line extension.
But most of this month's meeting was dedicated to topics that went off the rails, with some long-awaited movement on the T's efforts to improve bus service.
Here's our rundown of the highlights:
Two big bus garage projects finally get underway
The MBTA board approved two large construction contracts to build new bus garages that will be capable of storing, maintaining, and re-charging a new fleet of battery-electric buses.
The first, larger contract approval was a $299 million "guaranteed maximum price" contract that will finally allow work to proceed on a new 120-bus facility in Quincy.
"This is replacing the existing bus maintenance facility in North Quincy, one of the oldest bus maintenance facilities on the system," said Christopher Brennan, Chief of Capital Delivery. "It was in fact a former trolley barn that dates back to 1909."
The MBTA has been planning a new bus garage in Quincy since 2020, and two years have passed since former Gov. Charlie Baker held a premature "groundbreaking" for the new project.
A few months after the politicians tossed some dirt around for the cameras in winter 2022, the first round of bids for building the new facility came in nearly 30 percent over budget, at $359 million, and the T had to go back to the drawing board.
The new design approved today will store the same number of buses, but in a slightly smaller 300,000 square-foot building (the previous design was 50,000 square feet bigger, with a third floor of office space).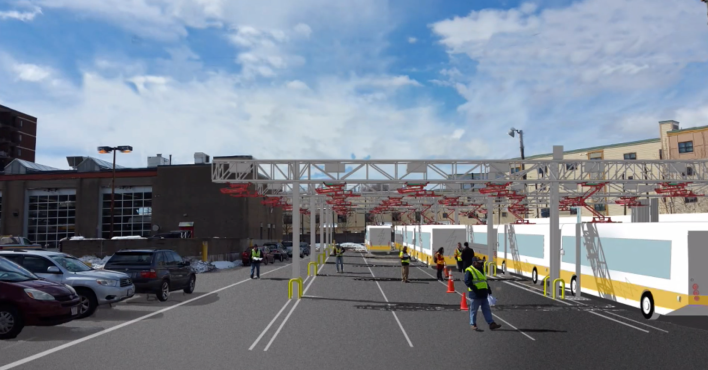 Board members also approved a more modest $27 million construction contract to renovate the North Cambridge bus garage (another former trolley barn, and until recently the home to the MBTA's scrapped trolleybus fleet) into a charging facility for 34 battery-electric buses.
Brennan said that the North Cambridge renovation would be "substantially complete" by the fall of 2025. That's also when the T expects to accept its first major delivery of new battery-electric buses, which are expected to run on the former trolleybus routes.
Bus Network Redesign Is Delayed, But It's Back
New bus garages that are capable of storing a new fleet of electric buses are one of the necessary conditions of the MBTA's plans to expand bus service across the region and roll out more "high-frequency" routes under its proposed Bus Network Redesign.
The other necessary condition is having enough drivers who can actually operate those new bus routes.
Luckily, just as the T has been able to bring costs under control for its new bus garages, it's also been making some positive progress on hiring new drivers, thanks to a new labor contract that took effect earlier this year.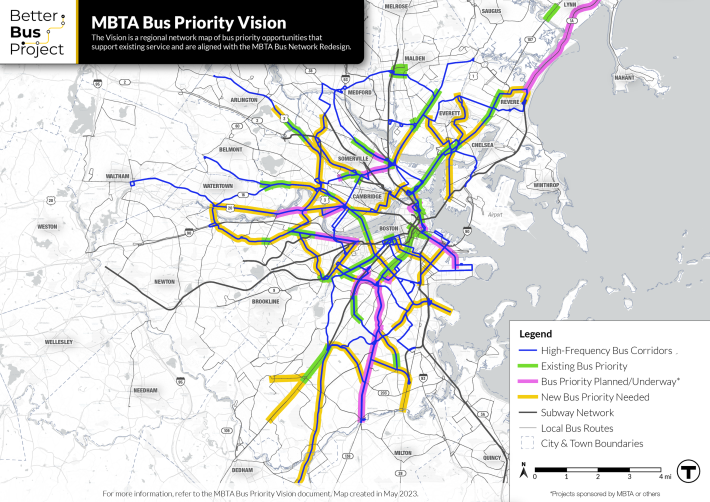 "Bus network redesign was on pause due to the bus operator shortage, but now with positive signs in terms of operator hiring, we have higher confidence that we'll have the ability to implement phase one starting in 2024," said Kat Benesh, the MBTA's chief of operations strategy.
Specifically, the first phase of new bus routes might hit the streets at the end of 2024. In the meantime, the T plans to do additional outreach, and would also have next year's construction season to build better bus shelters and new bus priority infrastructure in support of its new "high-frequency" bus routes.
Justin Antos, the MBTA's Senior Director of Bus Transformation, suggested that his team would be back before the Board with specific details about the first phase of route changes next spring.
Stay in touch
Sign up for our free newsletter