Elections and Politics
Legislative Agenda Includes Rail Electrification, Congestion Pricing, and Traffic Enforcement Cameras
9:48 AM EST on February 6, 2023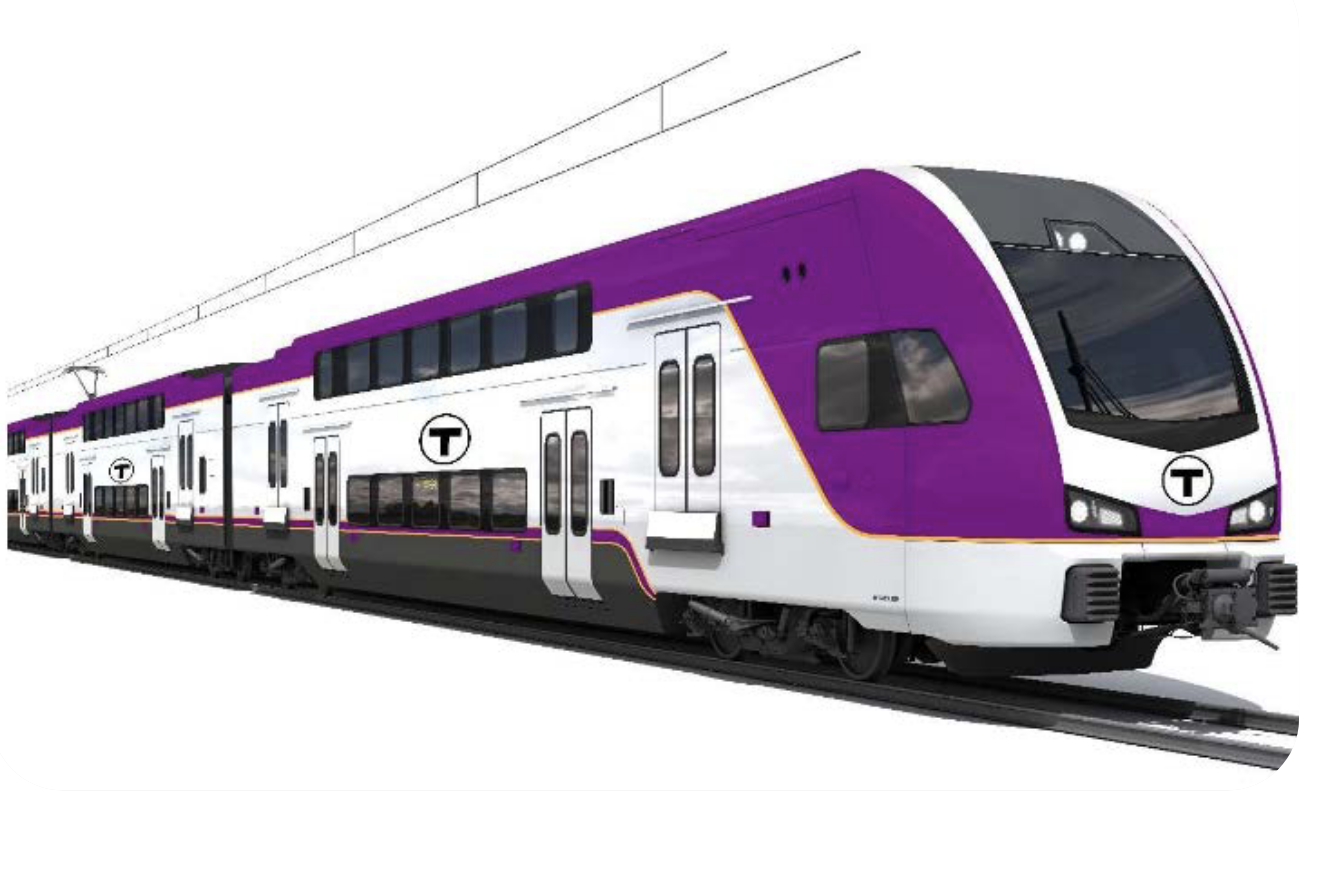 As the Massachusetts legislature kicks off its 2023 session, lawmakers and transportation advocates are looking to build on legislative successes of last year, and try again on some unfinished business.
With the inauguration of Governor Maura Healey, who has promised to make transportation one of her top priorities, leaders on Beacon Hill see an opportunity to make headway.
Sen. Brendan Crighton, who was Senate chair of the joint transportation committee last session, is planning to try again on some legislation that's been rebuffed in the past.
One is a bill that would set deadlines for the MBTA to phase out its diesel-powered commuter rail trains, calling for the entire system to be running on electricity by the end 2035.
It also sets out earlier deadlines and separate phases for individual lines which would kick the process off sooner. And it would require the commuter rail to meet specific frequencies as it's electrifying its trains.
Crighton's legislation was knocked out of a larger bill by  Sen. Crighton was able to get similar legislative language into a larger bill last year, but a joint conference committee deleted it before it could become law.
This year, Crighton thinks the new Healey administration, which made similar pledges on the campaign trail, will help give it momentum.
"The overall goal I think now is supported by the administration, which is a big step forward, in terms of electrifying our entire public fleet. I believe they feel the same sense of urgency as we do as legislators," Crighton told Streetsblog.
The bill is neutral on what technology the MBTA uses, but Crighton indicated that he'll push the T to use proven technologies like overhead catenary wires, which power Amtrak's high-speed Northeast Corridor trains, rather than the heavier battery-powered locomotives that T officials were eyeing during the Baker administration.
"We know catenary will work," Crighton said. "We can look at what's worked for hundreds of years and string up the catenary and get moving. I can't predict what the future of battery technology is, but right now it's not being used for systems like this."
Crighton is also reintroducing his bill to create a mobility pricing commission. A similar bill passed the legislature last year, but Gov. Baker returned the bill with proposed amendments which lawmakers never acted on. Baker was a steadfast opponent of congestion pricing, which would be at the center of the commission's study.
"I think we have to have the serious but difficult conversation around what are the options out there for dedicated transportation funding," said Crighton.
He emphasized that the bill isn't prescriptive.
"I frankly don't know how anybody would be opposed to a commission looking into something. It only makes sense in order to make the best informed decisions as a body," he said.
Another try for traffic cameras 
Also among the bills set to come back for another try is legislation which would allow cities and towns in Massachusetts to use cameras to enforce traffic violations like speeding, running red lights, or illegally driving in a bus lane.
It's a long-time priority of Sen. William Brownsberger, which he said is gaining support in the wake of recent deaths by the hand of police officers following traffic stops, including the recent alleged murder of Tyre Nichols.
"We've evolved a little through some tragic incidents on the roads, including the most recent in Memphis," Brownsberger said. "I'm hoping that eventually people will see their way to this."
The general principle is to get police out of the business of traffic enforcement as much as possible, he said.
But Brownsberger acknowledged that there are "a lot of reservations" around automated enforcement as a policy idea, centered around worries of misuse and privacy.
His bill would prevent municipalities from raising excess revenue through the cameras, by limiting the fine amount to $25 and forcing them to hand over any profits to the state.
As in other states which have legalized automated enforcement, violations caught by cameras wouldn't go on drivers' RMV records, or contribute to higher insurance charges.
And the legislation takes a number of steps to try to protect drivers' privacy, including only capturing the back of cars, and destroying the photos once tickets are settled.
"We've crafted a bill that includes a lot of protections on both of those issues. I think it should give the transportation committee some ideas about ways to address those concerns," Brownsberger said.
Galen Mook, executive director of the advocacy group MassBike, said he supports finding ways to reduce police interactions for traffic enforcement, but he claimed that some recent national data has cast doubt on whether automated enforcement decreases dangerous crashes.
A 2016 review of research studies examining the effects of red-light enforcement cameras "found that red light cameras reduced total injury crashes," although their effects on overall crash rates is less clear.
"I'm interested in the correlation and causation relationship between automated enforcement and traffic safety," Mook said. "I'm not sure that this bill, necessarily, will do what we're looking to do."
Bike priorities 
MassBike is backing a bill to expand electric bicycle incentive programs beyond the rebates which passed last year and are in the process of being implemented.
The bill from Rep. Natalie Blais would create a statewide grant program to help municipalities, businesses or nonprofits give out electric bikes to households, or use them as part of bikeshare programs.
There's also legislation filed by Sen. Sal DiDomenico which would define and legalize Class 3 electric bicycles, the fastest pedal-assist bikes, which were left out of last year's law that defined and legalized other kinds of e-bikes (under DiDomenico's proposal, the more powerful Class 3 bikes would be prohibited by default on bike paths unless permitted by the relevant town or state agency).
And MassBike is also supporting a bill from Rep. Tommy Vitolo which would redesignate crosswalks as "marked crossings" and expand protections to "vulnerable users," not just pedestrians.
Currently, Mook said, drivers are only technically required to yield to pedestrians on foot.
The bill would follow up on legislation signed into law last year which broadly defined "vulnerable road users," using that new definition to expand the laws that protect people crossing the street.
"We are trying to get ableism out of crosswalk protections," said Mook.
Stay in touch
Sign up for our free newsletter