Crashes
In Chicopee, Drivers Have Killed 8 People Since September
12:57 PM EST on January 25, 2023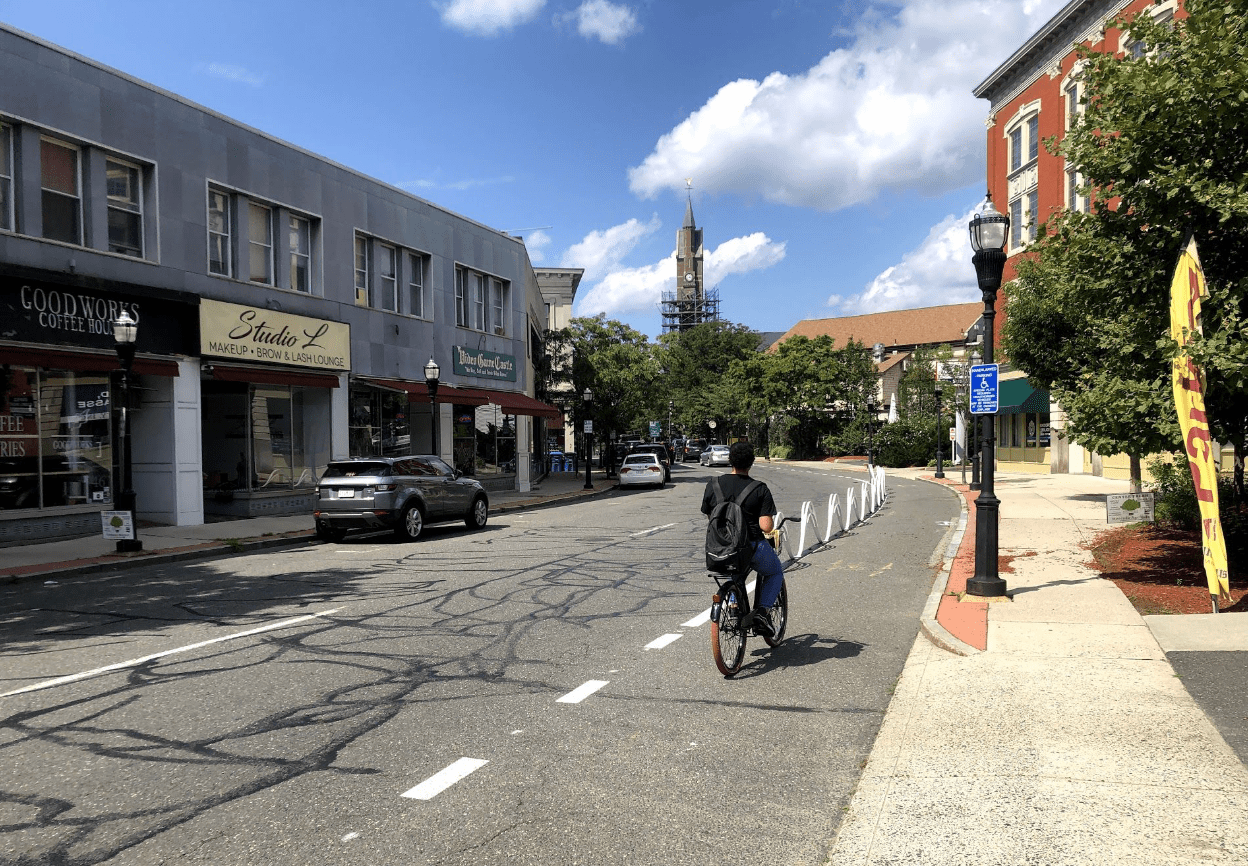 In a four-month period this fall and winter, drivers have killed 8 victims in the small western Massachusetts city of Chicopee, just north of Springfield.
Chicopee is a working-class city of 55,000 on the eastern bank of the Connecticut River between Springfield and Holyoke. Roughly one-fifth of its population identifies as Hispanic in U.S. Census Bureau surveys.
Even in the context of record-setting bloodshed on Massachusetts roadways last year, Chicopee has seen an unusually high rate of violence from drivers.
By way of comparison, in the City of Boston – a city with 12 times as many residents and more than three times as much land area – MassDOT has recorded 6 fatal crashes in the same period (and four of those crashes occurred on Interstate 93, one of the busiest highways in the state).
Five of the eight victims were pedestrians at the time of their killings; a sixth victim was killed while riding a bicycle.
On September 16th, a dump truck driver struck and killed an unidentified pedestrian on Granby Road, a two-lane street in a suburban residential neighborhood.
On a Saturday night in early October, 22-year-old Nazier Grandison used his car to strike and kill Nickolas Weichel, a 34-year-old Chicopee resident, on Springfield Street. Police allege that the Grandison was driving his car in the wrong lane at a speed over 70 mph when he killed Weichel. Springfield Street is a two-lane street lined with homes and small businesses with a 30 mph speed limit.
Three weeks later, on October 29, another driver struck and killed another pedestrian just a couple blocks north on the same street, according to the MassDOT crash database. That crash appears to have gone unreported in local media.
On Thanksgiving day, a rollover crash near the I-391 interchange at Center Street killed the driver responsible for the crash.
On the evening of November 28, a driver struck and William Matteson, aged 68, on Chicopee Street in the city's Willimansett neighborhood. Police arrested Benjamin Goraj at the scene and allege that he was driving drunk when he killed Matteson. Hampden District Attorney Anthony Gulluni later brought charges of vehicular homicide against Goraj.
Two days later and just a few blocks away on the same street, another hit-and-run driver killed Gary Turcotte, a 62-year-old resident of Chicopee.
On December 8, another driver struck and killed a man riding his bicycle on Meadow Street, on the other side of the same neighborhood.
At least two other drivers have severely injured pedestrians in the past month. On December 29, a driver struck a woman walking along Broadway and sent her to the intensive care unit with severe injuries, and on January 7, another driver severely injured another woman walking near the on-ramp that connects Grattan Street, the main street through Chicopee's Aldenville neighborhood, to I-391.
MassDOT's crash database indicates that drivers have caused at least 182 injury-causing crashes, in addition to the 8 fatal crashes listed above, in the city since the beginning of September. 17 of those non-fatal crashes involved a pedestrian or a person riding a bike.
Chicopee's 55,000 residents make up 0.8 percent of the state's total population, but according to MassDOT's crash database, the city has gotten an unusually high share of the state's fatal crashes over the past four years:
In 2019, there were 324 statewide fatal crashes, 8 of which (2.5 percent) occurred in Chicopee
In 2020: 327 statewide fatal crashes, including 5 (1.5 percent) in Chicopee
In 2021: 398 statewide fatal crashes, including 7 (1.8 percent) in Chicopee
In 2022: 409 statewide fatal crashes, including 11 (2.7 percent) in Chicopee
In December, Chicopee Mayor John Vieau made a commitment to building safer streets in his city.
"Complete streets are the answer, and we are putting them in as we speak. Speed tables, speed bumps, flashers, beacons, flashing reds," Mayor Vieau told WWLP.
Last summer, Mayor Vieau's administration installed speed bumps on Front Street in Chicopee Center in an effort to reduce speeding there.
But Chicopee's city government is small, and will likely need outside expertise to help the city make its streets safer.
Chicopee is registered in MassDOT's Complete Streets funding program, but has not yet approved a complete streets policy or a complete streets prioritization plan. MassDOT's program does not provide complete streets funding to municipalities that haven't yet completed those steps.
Last week, StreetsblogMASS reached out to MassDOT to ask whether, given the immediate risk to life, the agency would offer any targeted or rapid-response assistance to help the city make its streets safer on an expedited basis.
MassDOT's press officials have not yet responded to that inquiry.
Stay in touch
Sign up for our free newsletter